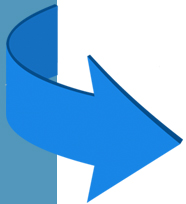 Dear Professionals,
How interesting can we make a company story? Let's start with a name - I'm Tanner. I started my journey into the direct-mail world and seminar marketing way, *way* back in 2005. Seminar Crowds was just two years old. I quickly realized it may have been the smartest two-year old I'd met and I was hooked.

Started in 2003 with a most humble beginning, it didn't take long for Seminar Crowds to explode into something much bigger. Immediate success was realized not only by Seminar Crowds but from hundreds, then thousands of seminar agents around the country. A demand for turnkey seminar events at an industry leading low-cost with lightning fast turnaround was realized. We invented "low-cost mailers that work" and the Rush Order.

By the time of my arrival in 2005, we systemized the turnkey experience and had it down to a science that countless businesses knew they could depend on. While a few tweaks here and there have happened over the years, reinventing the wheel isn't necessary. One word comes to mind: CONSISTENCY.

But wait...

We have helped thousands of businesses "fill the room," and while our earliest beginnings and current successes still are heavily rooted in this form of lead generation, I still get this question all the time:

"Are you just a direct-mail company only for those business who want to fill seminars? Afterall, that's your name!?"

The answer is a resounding NO. For those of you who may not be in that industry, nor use seminars as a pillar of your lead generation, we have a spot for you too. Keep reading!

In addition to financial and insurance services, the list of industries we serve has grown to include: estate planning, mortgage (forward and reverse), dental practices, auto-dealers, and health/medical services, alternative energy solutions, and it continues to grow after all of these years.

While we started as, and continue to remain, seminar experts, I like to examine our services provided under the scope of direct mail. I love direct mail - there is nothing more efficient and it's proven itself time and time again.

I love direct mail so much that I'll break it down into these fun comparisons:


For sports nuts: direct mail is the Michael Jordan of direct marketing.


For music nuts: direct mail is the Beatles of direct marketing.


For market nuts: direct mail is the Warren Buffet of direct marketing.

This isn't just *my* opinion; there are plenty of others who feel the same.

Through targeted direct mail, Seminar Crowds, has helped thousands successfully market their events and capture prospects during unstable economic climates and unforeseen challenges, like the recent pandemic. We have stayed relevant and continue to be at the top of the industry because of our customers' success. Our top priority has been helping professionals stay relevant in a variety of ways.

It's been said many times over but it's a constant truth: We succeed because our customers succeed. From top-notch customer service and expertise, to lightning fast order turn-around (just days not weeks!), we offer the flexibility, convenience and results that continues to make our services a great fit with virtually every customer we've served in our history.

For nearly all of the 20 years Seminar Crowds has been producing low-cost mailers that work, I have been a part of the organization. I've been involved in every aspect of the inner-workings that produce effective mailings.

It's not just strategizing how to make your mailing a success, designing custom tailored artwork, or helping to secure a top-notch mailing list – it's the little things: unloading trucks of paper boxes, printing and cutting mailings by hand, to understanding how to work personally with USPS for maximum effiency. All of these tasks I have personally been involved with! All of these elements have strengthened my ability to best serve you and ensure that every member of our family can do the same.



WE LOOK FORWARD TO SERVING YOU,